Granite Fleet Manager
[ Home ] [ Screen Shots ] [ FAQ ] [ Downloads ] [ Contact Us ]
Overview
Main Menu
Equip Quick Find
Equipment
Service Order
Report Criteria Seln
Setup Menu

Report Criteria Selection

This form allows for very flexible report criteria selection and printing options. There are currently over twenty reports that can be chosen. The various selection criteria such as Service Date range, Customer, Group and so on are enabled as appropriate for the report and from system settings in the Global Options form.

If you have unique requirements that aren't covered by these reports please contact us.





Auto FE Updater distribute new and updated Front End databases to your users with several mouse clicks.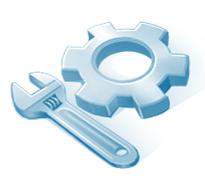 Granite Fleet Manager - the best designed fleet maintenance tracking and management system available