Tony's Main Microsoft Access Page
Tony's Microsoft Access tips, hints and links including Email FAQ and Access based accounting systems. One of the oldest Microsoft Access websites.

Last updated. 2013/01/05. First created sometime in 1995.
A word from your sponsor Granite Consulting
So you've got an Access question or problem which this site can't answer? Click here.
This page back on 1996 Nov 10th This website had a total of about 10 pages of content. Last time I looked I was at over 200.
Non Access related links

The page's Web-Counter says that you are visitor number
since about 1 April 96.

How a friends computer got hacked and hijacked

[ Main ]

Auto FE Updater distribute new and updated Front End databases to your users with several mouse clicks.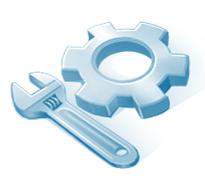 Granite Fleet Manager - the best designed fleet maintenance tracking and management system available